How To Book
Please ring 01651 851883 to check availability and times before booking. If no-one is available then please leave a message on the answerphone with your name, school and contact number. Please note that we only have space to accommodate one class. After a date has been confirmed then please download a copy of our booking form, see "Read More" below and send it to tarvesheritage@outlook.com or post it to the Heritage Centre.
We have an answering machine in the Museum but as the building is often unmanned then the quickest way to contact us is by phoning the number above.
Costs
Unfortunately, we no longer receive a revenue grant from the Council and so to help cover our costs we suggest that schools make a donation of £1 per pupil. Tarves Heritage Project is a registered charity and we rely on donations.
Please bring a cheque or cash on the day of your visit and a receipt will be issued. Cheques should be made payable to "Tarves Heritage Project". Your donations will help us to continue to develop and deliver our "hands on" Education programme, which is run entirely by unpaid local volunteers.
You can download a copy of the booking form here and return it to us by email: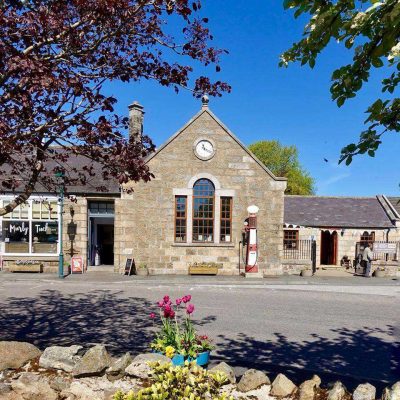 Howtobook