News and Events

Scarecrow Competition 2023


Back by popular demand our Scarecrow competition. This year we would like you to create a Star Wars themed character.
Entry form and further details are below:
2023 Heritage Scarecrow Festival entry form final
The forces is with us!
Come and visit us and see this wonderful display.
Displays - Season 2023
This year's main displays have a distinct 70s theme. Come along and see what memories they bring back.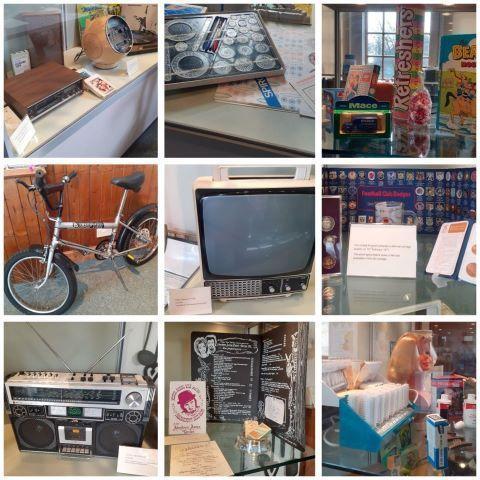 We had a very successful Scarecrow competition last year which ran from 22nd October to 29th October 2022. The worthy winner was Paddington Bear! Congratulations. Here are all the Scarecrows that brightened up our lovely village. We hope to have another one this year...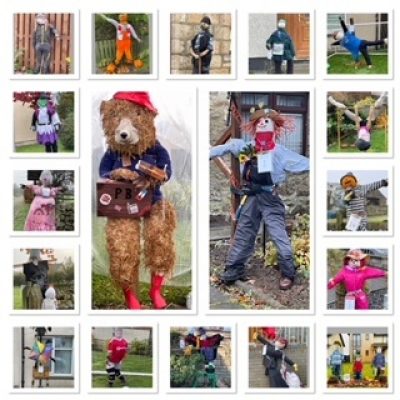 Walkabout Tarves Quiz

Print off the quiz below and take a walk around Tarves Village. Can you find all the answers? Come into Tarves Heritage Centre and ask one of our volunteers if you would like to check your answers.
Walkabout Tarves Quiz

Hetty Heritage Mouse Postcard Quiz
Hetty Heritage Mouse has been out and about exploring around Tarves. One of our volunteers noticed that she had gone missing from the museum but then we started getting postcards from her. On each postcard she asked us to try and work out where she had been and to answer some questions about each location. (Hetty loves to play games!)
If you would like to explore the places that Hetty went to and answer her questions then you can print off the postcards below. Hetty spent several days scampering around on her adventures and she did tell us to enjoy the views and take some cheese or other nibbles because some places are quite far away and you might get hungry.
Hetty is now back in the Heritage Centre and if you're standing at the gates then look carefully and you will see her peeking out of the window.
If you would like to share some photos of your adventures whilst looking for Hetty's postcard places (You might want to take a cuddly animal with you to enjoy the adventure!) then please email them to tarvesheritage@outlook.com or message them to the Tarves Heritage Project Facebook page or Instagram page.
If you need to check the answers then you can download them here too.
Hetty's Postcard Quiz (Answers)

We Will Remember Them
Tarves War Memorial was unveiled on 23rd April 1922. No fewer than 80 young men from Tarves and Barthol Chapel, most of them not yet 20, laid down their lives in the First World War. The photo below shows the unveiling of the War Memorial.


Stone Circle Grass Cutting
We try to keep the Stone Circle clear of long grass. The stone circle is well worth a visit. Follow the signs off the B999.

Footpaths
There are several interesting paths running through the wood but some of them can get very "boggy"!. Some drainage pipes have been put in already but more were needed. Spades and mattocks came in handy but in the end it came down to sheer muscle power and a lot of enthusiastic hard work. Thanks must go to Chris and Tamsin for their expertise in path building and for providing some delicious refreshments!
Open day